Simple Yet Powerful SMS API For Your Global Communications Needs.
---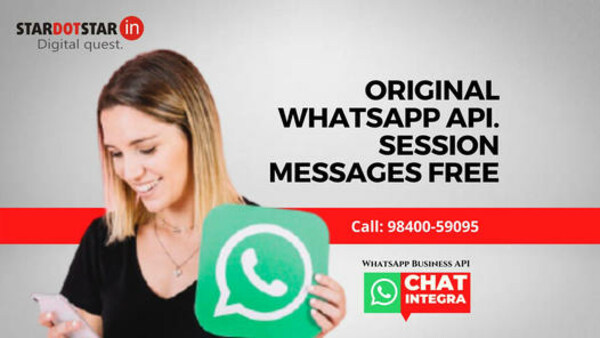 Connect to customers - WhatsApp Business API
Stardotstar Software Ltd is Developer, System Integrator & Software Vendor focused!
Start with the WhatsApp Business API on Chetaintegra now
The WhatsApp Business API is a fast, secure, and reliable way for businesses to reach their customers all over the world.
www.chatintegra.in Best WhatsApp Chatbot - WhatsApp Chatbot for Business.
ChatIntegra: Digital Customer Experience . . ChatIntegra.in :- With the Chat Integra Whatsapp integration, users can now reach out to businesses with any query, directly on WhatsApp, so businesses can immediately respond and offer support.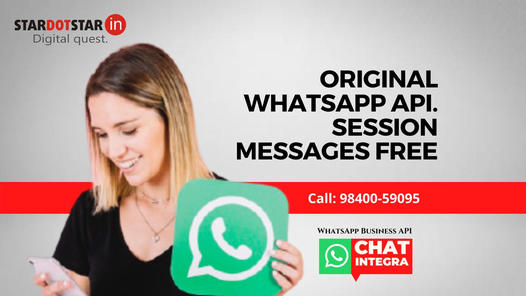 Stay ahead of your competition.
ChatIntegra.in :- Notify, engage, upsell, have two-way communication with WhatsApp Business API.
BotFrnd: WhatsApp Chatbot.
Any business. Any size.
SmsIntegra is just right!